Father's Promise to Help Pay for Private College Enforced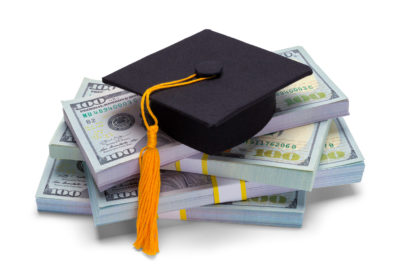 From divorceny.com
Are verbal promises and statements of intention relating to child support enforceable? It is a basic tenet of family law that to be enforceable, agreements between parents must be in writing and acknowledged before a notary; except, it appears, when they don't have to be.
In Manfrede v. Harris, Nassau County Family Court Support Magistrate Patricia Bannon, S.M., directed a father to pay 61% of the out-of-pocket private college expenses of the parties' child. Family Court Judge Thomas Rademaker denied the objections of the father to that order. The Appellate Division, Second Department, in its June 27, 2018 decision, affirmed.
The Court noted that a parent may be directed to contribute to a child's private college education, even in the absence of special circumstances or a voluntary agreement of the parties, as long as the court's discretion is not improvidently exercised. In determining whether to include such educational expenses as part of the parent's child support obligation, the court must consider the circumstances of the case, including the circumstances of the respective parties, the best interests of the child, and the requirements of justice . Here, it was not an improvident exercise of discretion for the Support Magistrate to direct the father to pay 61% of the child's out-of-pocket college expenses, which the Support Magistrate calculated to be his pro rata share based on the parties' incomes.
Furthermore, it was not an improvident exercise of discretion for the Support Magistrate to decline to impose a SUNY cap in calculating the father's obligation for the child's out-of-pocket college expenses. The father had promised to help the child with the cost of attending private college, and the child relied upon that promise in choosing the private college the child was attending.
The Court did not discuss the issue of a room and board credit against the father's periodic child support obligation. We were not told to what extent the child's expenses were reduced by grants and scholarships. Student loans were not discussed. The parties' incomes and net worth were not revealed.
The lesson: when it comes to aiding a child, the rules are very flexible. Here, there was no need for a written promise; no need for an acknowledged agreement; and no need for a Child Support Standards Act recitation.