What if We Keep Our Divorce Secret from Our Health Insurance Company?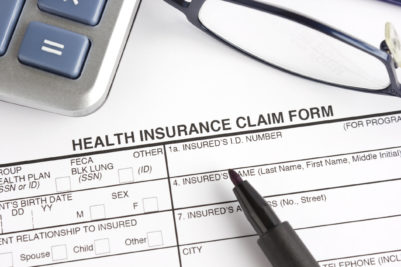 From divorceny.com
What if we don't tell my health insurance company that we got divorced? Then, both of you, the named insured and his or her former spouse, act at your peril.
Consider, the 2021 decision of New York County Supreme Court Justice Louis L. Nock in Alston v. Golfo (2021). Salvatore Golfo was a member of Teamsters Local 272. In July, 2018, Mr. Alston, as Trustee of the Local 272 Welfare Fund, commenced an action against both Mr. Golfo and his former wife, Denise, to recover the $77,317.43 that was paid out by the Fund for Denise's healthcare expenses from 2011 through 2018, after their 2007 divorce. Contrary to Salvatore's inaccurate insurance plan enrollment form submission in 2011, Denise was not then his spouse. She was not eligible to be covered.
In his defense, Salvatore also asserted a claim against his former wife to be indemnified. He also made that claim against Denise's father, Joseph Mattesi ("Mattesi"), another one of the Fund's trustees, alleging that his former father-in-law acquiesced in Salvatore's submission of the inaccurate enrollment form. Salvatore also claimed that Denise had caused Salvatore to innocently believe that she was still his spouse, despite the 2007 Judgment of Divorce.
In 2019, Justice Nock had granted the Fund a judgment against Denise when she failed to appear and defend the action Alston v. Golfo (2019). The judgment was for the full amount, plus interest from the date of July, 2018 filing of the action.
This decision resolved the Fund's motion for summary judgment against Mr. Golfo. In addition, Mr. Mattesi asked for the dismissal of Mr. Golfo's claims against him for fraud and for contribution and/or indemnification.
Justice Nock granted summary judgment in favor of the Fund and against Mr. Golfo. All Local 272 Members were urged to read the Fund's Summary Plan Description and to keep it handy for future reference. It expressly informed all members that "[b]enefits under this Plan are for the sole use of you and your eligible dependents." Former spouses were not eligible. The Plan Summary also expressly instructed members to "notify the Fund Office promptly if: you marry[,] a child is born[,] [or] you get divorced."
Mr. Golfo never informed the Fund Office of the 2007 Judgment of Divorce which had severed his spousal relationship with Denise four years prior to his submission of his inaccurate enrollment form. Moreover, the Summary Plan Description informed members that coverage terminated any time a member's "dependents" "no longer met the definition of 'dependent'." The Plan Description told members to call the Fund "if you have any questions."
Mr. Golfo never did that. Instead, he alleged that he relied on Denise's belief that they were still married — despite the 2007 Judgment of Divorce. He also claimed that he relied on Mr. Mattesi's acquiescence to Mr. Golfo's submission of the inaccurate enrollment form.
Justice Nock held that the union's bargaining agreements and Plan documents constituted a binding contract between Mr. Golfo and the Fund. In exchange for health insurance benefits, it was required that Mr. Golfo's continue his employment and provide accurate "Eligible Dependent" information to the Fund. Nothing in the documents conditioned coverage on any good faith belief (however credible or incredible) regarding the spousal status of a named beneficiary. Simply put, an eligible spouse is, and only is, "[t]he spouse to whom you are legally married."
Regardless of Mr. Golfo's state of belief, Denise was undoubtedly and irrefutably not Mr. Golfo's "spouse to whom [he was] legally married."Therefore, there was absolutely no issue of fact or law which could possibly impede the conclusion that neither Mr. Golfo nor Denise were entitled to health insurance benefits benefitting Denise. Irrespective of Mr. Golfo's state of mind, or state of belief, at the time he submitted his inaccurate enrollment form, or thereafter during the seven-year period he allowed the Fund to cover $77,317.43 of Denise's expenses, the Fund had no contractual obligation whatsoever to pay those expenses. The Fund was entitled to restitution.
As for the six-year statute of limitations governing breach of contract, the Summary Plan Description explicitly placed Mr. Golfo under a continuing obligation to keep the Fund accurately informed of spousal or other dependent status. He did not do that for all of the seven years in which the Fund made payments on account of Denise. Thus, Mr. Golfo's continuing breach of his contractual duty to accurately inform the Fund of Denise's spousal status rendered the breach actionable to recover all Fund payments made during a full six-year period immediately preceding the July 19, 2018, commencement date of this action. Mr. Golfo was liable for Fund payments made beginning July 19, 2012.
Justice Nock also held that no reliance by Mr. Golfo upon any alleged misrepresentation by Mr. Mattesi concerning Mr. Golfo's own marital status could have been justifiable. There could be no claim for fraud against his former father-in-law.
Moreover, there could be no indemnification claim. Mr. Golfo could not show that any judgment against him in this action was due solely to Mr. Mattesi's negligence or nonperformance of an act solely within Mattesi's province. Mr. Golfo was under an independent and exclusive duty to accurately report his marital status to Denise. Mr. Mattesi bore no independent, let alone sole, obligation in that regard.
There also could be no claim for contribution. Mr. Mattesi could not be "liable at least partially because of [Mattesi's] own negligence." Mr. Golfo was under his own independent and sole duty to accurately identify his dependents or, if he could not on his own, to raise the question with the Fund Office. Any possible misunderstanding on Mr. Mattesi's part as to Denise's spousal connection or non-connection to Mr. Golfo — even in the face of the Judgment of Divorce — did not play any role in wresting any part of Mr. Golfo's contractual duties as Plan participant away from Mr. Golfo and onto Mattesi.
As a result, the Fund was granted judgment for the payments made during the six years prior to the commencement of the action and Mr. Golfo's claims against his former father-in-law were dismissed.